Alright, it's finally happening! The weather is getting nicer, people around you have gotten vaccinated – it's time for the summer BBQ and cocktail sessions to commence!
You're hosting people for the first time in, well, a long time. Obviously, you want to have some killer summer cocktails to share with your friends and family, right?
So, what do you make?
Well here at Slightly Pretentious, we lean towards interesting classics, as opposed to say the "Watermelon-pomegranate-peach mojitos" type cocktails you'll find all over Pinterest.
In our list of the best summer cocktails, you'll find drinks that are unique, delicious – and are maybe a little bit different than what you'll find on many of the food blogs out there.
So, without further adieu – let's jump right in!
Moscow Mule: The Easiest Summer Cocktail to Make?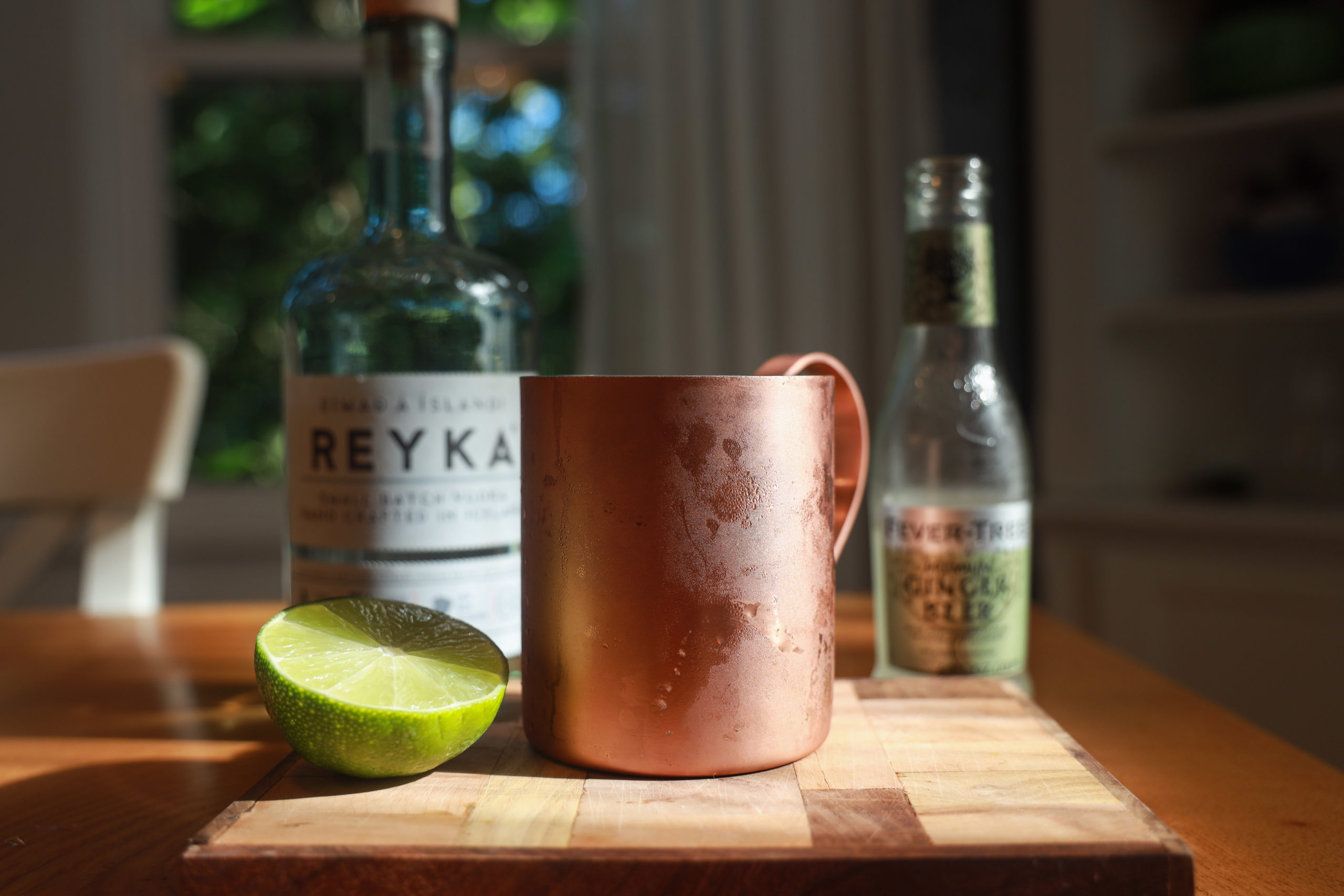 The best thing about a Moscow Mule is that it's incredibly quick to make. For optimal results, you'll use the ratios I mention in the recipe, but honestly, if you just eyeball some good ginger beer, lime juice, and vodka? Your drink is probably going to turn out just fine.
This becomes a great one drink in the day when you don't want to make something with too many ingredients and just want something refreshing to enjoy while you hang with friends.
We also did a blind taste test to figure out the best ginger beer for moscow mules.
Aperol Spritz: The Perfect Italian Summer Cocktail
Have you been dreaming of the days where you could travel anywhere and sip happy hour cocktails from adorable cafes?
Yeah, me too.
But if there's any drink that can transport me back to the days where we could wander carefree in Europe, the Aperol Spritz is hands down that cocktail.
It's not too boozy, and perfect for pre-dinner drinks with friends.
Avocado Margarita: Quite possibly the best drink I've ever made
Of all the drink recipes I've come up with, this is the one that most often has people saying "holy $%#!, you came up with this?!"
Why, yes. Yes, I did.
I had some inspiration, but let's just say this is a unique take on a blended cocktail that has some flavors you wouldn't expect to taste in a drink like this.
Just trust me on this one: try it.
Check out: How to Make an Avocado Margarita
Lost Lake: A Modern Tiki Cocktail
This is the signature drink from Top 100, Chicago bar, Lost Lake. I'm a sucker for anything with passionfruit, and this drink nails it. It's a little more on the bitter, tart end of the spectrum – but it's exactly what you need on a hot summer day.
Strawberry Lemonade: Fruity and Versatile
Let's be honest, is there anyone who doesn't like strawberry lemonade?
Yeah, I didn't think so.
But what most people don't realize is that it's really easy to make a homemade strawberry lemonade, and it tastes ten times better.
What you also might not realize is that it becomes one of the most versatile cocktail bases out there. Gin? Yep. Vodka. Delicious. Bourbon? Even better. Virgin? No shame in that!
No matter what spirit (or lack of spirit) you had, it'll taste great.
How to Make a Great Strawberry Lemonade Cocktail
Daiquiri: Nothing Wrong with a Classic
Looking for a classic drink that's refreshing, and you can serve in cute little cocktail glasses?
Then the daiquiri is what you're looking for.
If you squeeze some lime juice beforehand you can make 2 or 3 of these at a time – so if you have a ton of guests, you can still crank these out.
This is an especially good foray into real cocktails if your friend's idea of a daiquiri looks like something you'd buy in a Vegas casino.
How to Make a Proper Daiquiri Cocktail. Oh, and if you have Plantation Pineapple Rum? Try a Stiggins Daiquiri.
The Gardener: One of My Personal Favorites
This is another total crowd-pleaser, that was originally from Matsuhisa restaurant in Vail, Colorado.
It'll take 20 minutes of prep to make the base syrup, but once you've done that this drink is incredibly easy to make.
It's got a refreshing and slightly spicy kick. Your guests will likely have never had anything like this before, and it makes you look like a rockstar.
Add in the fact it's equally as good with gin, tequila or mezcal, and you've got some great options for everyone, regardless of spirit preference.
How to Make the Gardener from Matsuhisa
Americano Cocktail: Looking for Something Low ABV?
Often in the summer, you want to have a drink in hand, but you're not exactly looking to get drunk in the process.
The americano is the perfect drink for that. It's basically a negroni but you'll switch out the gin for a bunch of club soda.
You can add whatever ratios of Campari and sweet vermouth as you want depending on how flavorful (or strong) you want the drink to be.
But even doing 1/2 ounce of each over club soda gives you some nice flavor, nice color, and a summer cocktail that won't get you buzzed.
Here's how I usually make it: Americano Cocktail Recipe
Fish House Punch: A Little More Work, but Worth It
This cocktail has a few more ingredients than most on the list, but for the right crowd it's worth the time it takes to make.
You can do individual servings or make a batch punch – either way, it tastes great.
What I love about this drink is that it's got flavors a lot of people don't expect. The different rums play off the peach liqueur in a great way, and the nutmeg ties it all together with an earthy touch.
Despite being a recipe that dates back a century or more, this feels like a modern drink, and is one I find myself making repeatedly in the summer when we have people over.
How to Make a Fish House Punch
You can the batch recipe I use in the first Dead Rabbit cocktail book:
Margarita: A Simple Crowd Pleaser
There are so many different ways to make a margarita – and you know what? Most of them will give you something that tastes pretty good!
I take the slightly pretentious approach to the drink, and serve it more like a sipper over a big cube. That won't be for everyone, but it makes a better drink than most of the "house margaritas" you find at a typical Mexican restaurant – and let's face it, a margarita is pretty refreshing no matter how you make it!
How to Make a Margarita. Or try a mezcal margarita if you like things a little smokier.
What Are Your Favorite Summer Cocktails?
There you have it, 10 of the best summer drinks for making at home for friends, or to simply enjoy outside on your deck by yourself.
What did we miss? What are some of your favorite summer drinks?
Also, looking for more resources on making drinks at home? Check these out: